By K.Kirker:
www.twitter.com/kelzgrl and http://www.facebook.com/people/Kelz-Kirker/100002410115844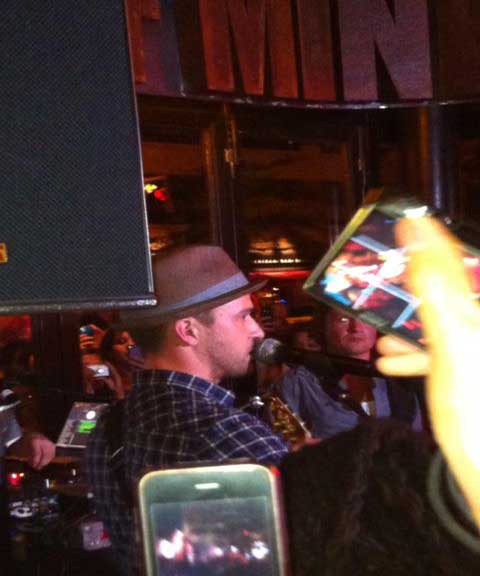 In my last article I introduced y'all to Freesol and told you to watch out for their tidal wave, well NYC just got hit hard and I don't think they will ever be the same :0)
It all started with a surprise concert at Southern Hospitality in NYC on Aug. 31, 2011.
Justin and FreeSol had tweeted that there would be a concert a few hours earlier that night.
The Streets were shut down with tons of fans trying to get in, but unfortunately for them, Southern Hospitality (SH) was at capacity.
The cool thing about SH's setup is that even the fans on the outside had a great view of the performance because the stage was set up around the glass windows.
FreeSol and JT were the main attraction at the NYC aquarium A.K.A Southern Hospitality J
The inside was packed with barely any breathing room, but what an amazing performance FreeSol gave with a few added songs from JT.
FreeSol and Justin make such an incredible team.
Their energy and talent make for an amazing show time and time again. I could not take my eyes off the stage for even a second because there was always something going on.
Kickman Teddy on the Drums of course was shirtless and that was definitely worth a second glance, Premo was rocking out the bass all over the stage as always, Elliot was killing the guitar like a true rocker, DJ Charlie was dancing it up in the back ground which made me want to get up and dance, Free was spitting out rhymes like you or I breath, and Justin was moving around; having a good time, while adding some soul grabbing lyrics with his acoustic guitar version of "What goes around."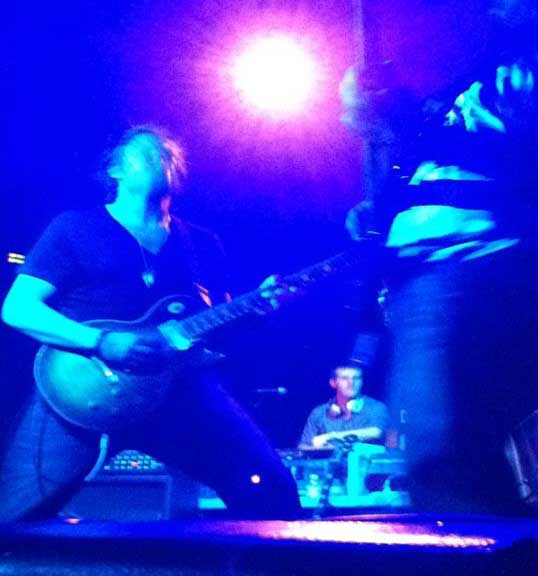 To make things even better, the guys played a free concert the next night 9/01 at Irving Plaza themed with 901. How could it get any better??
You have a free concert of a super talented band from the super talented state of TN, as well as the all around super talent of JT, and drinks made with the best Tequila around….901!!
This was the setting for an amazing show and FreeSol did not disappoint.
DJ Charlie White got the crowd going with some dance music to get everyone pumped up for the show.
After about an hour, FreeSol came out rocking hard with "Fast Car," and it didn't stop there. They also performed "F*ck You Money," "The Coolest," and even did a cover of "Killing in the Name Of," (Rage Against The Machine).
Justin started off the show in the back of the band hitting the keyboard while dancing and having a great time with the guys, but then eventually made his way front stage.
Justin started things off with an altered acoustic version of "Cry Me a River," "What Goes Around," and even a snip it of "Like I love You," and "Dead and Gone."
Of course it was no surprise that these performances were backed up with crowd vocals as they all were going crazy, but my favorite part was Justin's interaction with the fans as well as his genuine love for what he does.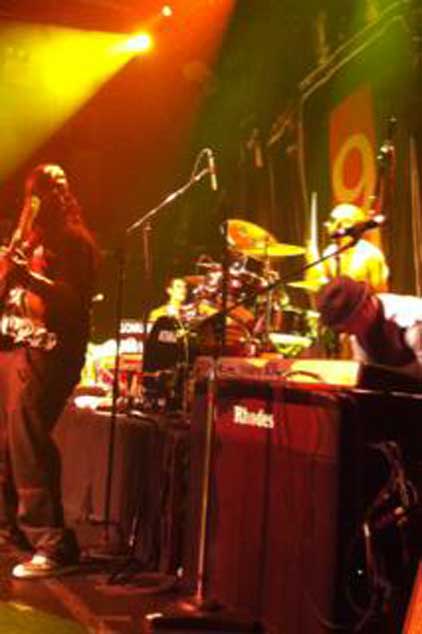 Whether you were a fan or not, you could just feel every word that he sang. JT has got talent and chemistry with the guys of FreeSol, which was demonstrated with an amazing cover of The Rolling Stones "I Miss You."
After JT headed back to the keyboard, FreeSol played "Don't Give It Away," as well as their current single "Hoddies up, Hats Low," and then the guys ended the night with an in your face performance of "Role Model," where JT showed off his Southern bad boy side with his rap to kick off the song.
I would have to say that this was my favorite performance of the night along with "Restraining Order," well….if I could only pick two, but really there was not one song they performed that I did not like!!
I wish I could describe the energy that was on the stage, but the only way to know what an amazing show you missed…..is to go see one for yourself!!
These guys came out with the intensions of being remembered and that was definitely the case. At the beginning of the show, people who weren't lucky enough to catch the previous night's concert, were wondering who these guys were. They were like Free who?? FreeSol who are they??
By the end of the night everyone not only knew their name, but screamed their name for more.
When the crowd is still moving after you've stopped playing, you know you killed it. Enough said, now go check out these kick ass real musicians and show them some much deserved love and support!! ;0)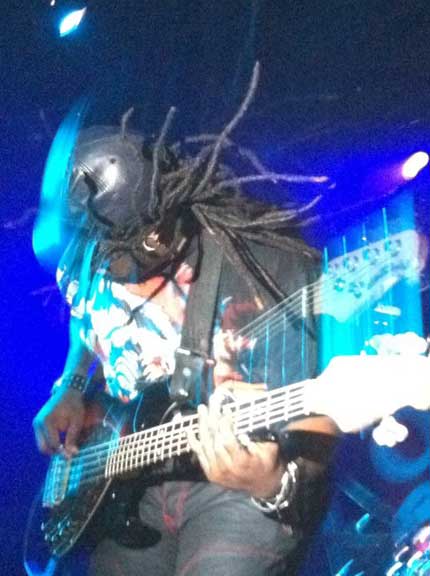 ---
© 2011 EntertainmentMagazine.net. Entertainment Magazine network. All rights reserved.