When synthesist Meg Bowles creates her ambient musical soundscapes, she does it as carefully as any classical composer. On her new album, The Shimmering Land, the music has different sections, purposeful movement, counterpoint, shifting textures and specific emotionalism.
"When you first listen, it may sound like you are floating in space, but careful discernment unveils a melody and structure there," explains Bowles, who is a classically-trained musician. "Within the music there are many different layers of listening, and also different ways of listening. I find that whether composing or listening to music, when it's right I feel a resonance, a moment of truth, like the vibration of a perfect interval in tune."
Bowles has been prominent in the fields of ambient and space music for the past 20 years, since the release of her first two recordings—Inner Space and Solstice Dreams—in 1993. She then stretched the genre's musical boundaries with a groundbreaking series of commissions from David Bilger, Principal Trumpet of the Philadelphia Orchestra, for new works combining trumpet and synthesizer. The first of these, "Night Sun Journey," was premiered by Bilger at the International Trumpet Guild Conference, followed by the premiere of "Places Where Rivers Meet" at Washington's National Cathedral. These works and others for trumpet and synthesizer were featured on From the Dark Earth, with Bilger as soloist.
Bowles' next solo CD was the acclaimed A Quiet Light. Her work also has appeared on two compilation albums, The Other World (Hypnos Recordings) and Soundscape Gallery 2 (Lektronic Soundscapes). In addition, Bowles contributed the opening and closing pieces for the Zodiac series of recordings, a 12-CD classical-crossover set released by Angel/EMI.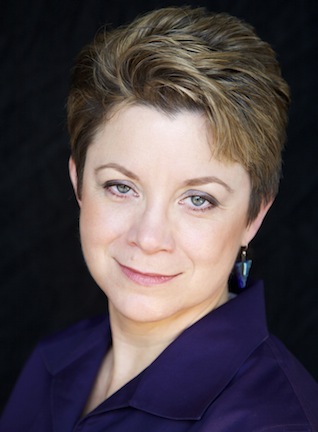 Bowles' foremost influence is classical music. She began playing flute at a young age and studied classical music throughout her school years, eventually earning her B.A. degree in music from Boston University.
"I am an admirer of Bach for his transcendent clarity, Prokofiev for always putting the wrong note in the right place, Handel and Arvo Pärt for their sacred choral music, Copland for his talent as an orchestrator, and Stravinsky for his overall genius. But even as a child I also had a fascination with electronic music which came to the forefront in my life in the 1980s when I started listening to Steve Roach and also to the Hearts of Space radio show. That started me on the road to composing seriously."
There are other influences in Bowles' music as well. She is a licensed psychoanalyst
specializing in working with dreams, creativity, and trauma. She has extensively studied both Jungian psychology and shamanism. "Jung wrote that the psyche strives towards wholeness and consciousness. One of the questions I always ask is: How do we want to express our creativity in the world? On a personal level, my interest in the psyche cannot be separated from my interest in creating music."
Often inspired by a combination of "awe and wonder" regarding the cosmos, outer space and celestial bodies, Bowles also views more terrestrial nature as "a huge inspiration, whether I'm walking in the woods, listening to the natural sounds found outdoors, enjoying waves on a shoreline, or studying the night sky."
The Shimmering Land album begins with the ebb and flow of "Undulant Sea" with its wave-like rocking motion and powerful underlying emotionalism. "Our oceans are what make life on Earth possible, and humankind first visited the far corners of our world by sea travel, so this piece contains the up-and-down motion, the rocking movement of the sea, symbolic of the beginning of the journey." The composition "The Sweetness of Mist" was inspired by the haze that sometimes envelops her Connecticut island home. "Mist creates a hushed, mystical, magical environment and recalls the fables about Avalon. I tried to capture the feeling of suspense, the look of diffused light, and the majesty of nature shrouded and not quite seen clearly."
With "Venus Rising," Bowles says she attempted to musically conjure the sense of a planet rising on the horizon and moving across the sky. "Venus recently came as close to Earth as it ever does, and Venus holds a special place in mythology with its feminine mystique, so I had strong feelings as I was writing." Regarding "Into The Gloaming," she states, "Twilight is a very magical time as the sky shifts toward deep blue and then darkness. It's also representative of the later years of our lives, and the question arises as to how we will handle it—with fear and uncertainty, or with a sense of adventure and growth."
"Beneath the Radiant Stars" serves as a tribute to anyone who has lain outside at night, watching the flickering light of far-off stars as they move across the sky. "Space music seeks to illuminate the wondrous love affair humans have with the stars and the cosmos. The almost flute-like melody represents travel out into hushed space and then returning." On "Nightwalk Across the Isle of Dream," Bowles was inspired not only by after-dark hikes with her dogs, but also by the idea of "a dreamland where extraordinary things can happen, a place where we can explore other realities and our deeper consciousness."
Bowles explains, "I'm crafting what I call ambient orchestral soundscapes. There are some symphonic elements that are more classical in structure, and I do tend to specifically have a beginning, a middle and an ending for each piece. I like the idea that music can take the listener out of this world to another place, a deeper space. I want listeners to engage with the music with their mind, body and heart."
Meg Bowles' musical journey began as a child growing up with a wide variety of classical music at home. Her father is a musicologist and timpanist who has published widely in the areas of medieval musical instruments and performance practices as well as the history of the timpani and the impact of technology on instrument-building. The whole family enjoyed the opera ("We all shared a love of Don Giovanni by Mozart," says Bowles). She started on recorder at age seven, switched to flute two years later, played in school bands and youth orchestras, performed in major venues (Carnegie Hall, Kennedy Center, Wolf Trap National Park for the Performing Arts), and studied privately under top musicians throughout college.
"We not only played all sorts of classical music around the house, we also had this album of music for electronic tape composed by Otto Luening and Vladimir Ussachevsky. It was other-worldly sounding, sort of sci-fi spooky like the 'Outer Limits' TV show soundtrack. I was fascinated by this early electronic music. When I finally got a synthesizer in the early '90s, I realized how much I loved, and wanted to create music with, those synthesized sounds."
After getting her degree in music, Bowles earned an M.B.A. in finance from Columbia University (she worked in investment banking for several years). She then decided to pursue her interest in analytical psychology and graduated from the Westchester Institute for Psychoanalysis and Psychotherapy.
"I try to help people reconnect to their inner life by giving them a space to listen to the deepest parts of themselves, and to tell the stories that emanate from that authentic place of soul. That is what gives the outer life meaning. This has a lot in common with creating and appreciating music which also is most meaningful with deep listening. With my music I work with sounds like a painter or sculptor works in their medium, layer upon layer to come up with the finished artistic endeavor. I'm a synthesist in more ways than one because I pull threads together from many different sources, places and feelings."
The Shimmering Land, released on Kumatone Records, can be purchased as a CD or digital downloads at a variety of online sales including CDbaby, Amazon, iTunes and many others. For more information about Meg Bowles and her music, visit her website, megbowlesmusic.com.