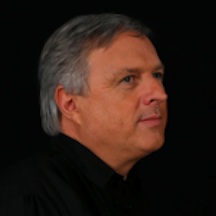 Musician Tron Syversen has created a stunning series of albums that have led him to the forefront of the new age music field. His music serves as a sanctuary for relaxation, rejuvenation and well-being. His sound is characterized by his piano and keyboards backed by wordless vocalizing and occasionally other top classically-trained musicians on acoustic stringed instruments, woodwinds or horns. This acclaimed series continues with his Piano Meditations recording.
Based in Norway, Syversen is acknowledged as a pioneer in the Northern-European relaxation music community, but each year his music and influence has spread farther afield. Syversen's last four CDs all soared into the Top 10 on the international monthly Hot 100 Zone Music Reporter Chart marking the albums as some of the most-played new age music recordings of those years. His music is known for being relaxing, healing, meditative, healthful, stress-reducing and peaceful. Deriving from meditative recording sessions in which Syversen improvises, the music ranges from ambient to melodic, but always beautiful.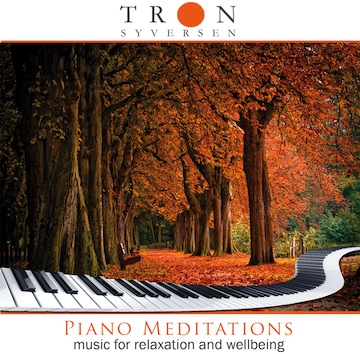 Piano Meditations and other recordings by Tron Syversen are available from his website (tronmusic.com), allegro-music.com, amazon.com and many other online CD and digital download sales sites as well as at many large retail stores along with music, gift and new age lifestyle shops throughout North America, Europe and Asia. His music has become extremely popular with holistic healers, massage therapists, spa managers, yoga teachers, reiki masters, doctors, school teachers and care-givers.
On his recordings, Syversen composes all of the music, plays piano and synthesizers, arranges and produces. He records in the professional studio he owns. He occasionally brings in select musicians to perform with him. He has worked with several different female and male vocalists on various albums. For Piano Meditations his primary singer is Helene Edler Lorentzen, whom he has been working with the past several years (she grew up singing in choirs, playing drums and singing in a pop music band, and performing at weddings and other events). In addition, the vocalist Siri McAlpine performs on one tune. On the piece "Inner Journey," Syversen brought in top musicians to perform on violin, cello, flute, oboe, English horn, French horn and trombone (and Tron himself added trumpet).
On Piano Meditations there are four lengthy tunes, each featuring the sound of Tron's melodic acoustic piano solos backed by a complimenting synthesizer sound. The female voices entwine around those instruments. The first three compositions -- "Ocean of Relaxation," "A Peaceful Path to Forever" and "Golden Forest" -- were created at Syversen's yellow wooden summer cottage which sits in the green wooded hills overlooking the deep-blue Oslo Fjord which stretches to the North Sea between Norway and Denmark. "The breathtaking vistas of Norway and the oceans and the rivers and the beautiful sunsets inspire me. When I am in my cabin by the sea, I love to look at the water, the boats and the surrounding tree-covered mountain landscape while I play and compose my music," he explains. "Those three tracks were created in this environment. Movement therapist Boliana Thompson and clairvoyant medium Phil Phillips were there reading their spiritual meditations while I improvised on piano. So the music was inspired by the beauty of nature and the spiritual contemplations from these two people."
"The last piece, 'Inner Journey,' was first improvised several years earlier on a Saturday morning when I came to my studio. A major-to-minor idea was churning in my mind. The music that poured out that day is so far the most remarkable musical experience I have had. It has never been so clear to me that I get help from a higher source when I compose music and improvise. I did the music in one take, but the theme just popped up many times in the improvisation. This has never happened before. Later I added the rest of the music -- keyboards parts, voice and other instruments. I scored the orchestration, created sheet music and brought the musicians into my studio one by one to record their parts."
The inspiration for Syversen's music comes from many different sources, not only nature and meditational speaking, but also poetry (such as Norwegian writer Merete Atne), paintings, and sacred places (such as the Italian monastery Abbazia di San Pietro where St. Francis of Assisi often visited in the 12th Century). "I believe artistic endeavors can inspire one another. For example, I like to write music while poetry is being recited. Another time I improvised a musical piece at my cabin while artist Anne-Elisabeth Lien was working on a painting so I like to think we inspired each other. I often let my heart and mind absorb the poetry or the painting, and then I sit at the piano and let the music flow out as I improvise, making sure my mind does not get in the way. Most of my music begins as improvisation and later becomes complete when I create the full arrangement in the studio," he says.
"I had attended meditation training using the Silva Method some years ago, and one of the things I learned was to trust the ideas that came into my head. One of these ideas was to incorporate into my music a female human voice as an instrument. This has added another deep human dimension to my music. It is like recreating a primal experience -- the singing or humming that a most mothers do with their babies."
According to Syversen, "My mother played the piano and I started playing at age seven. I also received early musical training in classical piano music at the local music school." A few years later he began playing trumpet and joined the school's band. As an adult Tron also played piano accompanying various choirs, and he performed with His Majesty the Kings Guards Band. "This was when I started arranging music and it was a great period of musical development for me." Since then he has played trumpet with several big bands. Syversen's musical influences include Rick Wakeman from Yes, Vangelis, Kitaro and the Irish-Norwegian duo Secret Garden. Later in life Syversen learned other important musical lessons such as jazz improvisation by studying with trumpeter and pianist Eckhard Baur. "I analyzed jazz tunes and found out how to move to other keys within a tune and I also discovered notes that could be used in melody lines in ways I did not consider possible before starting to play jazz."
Syversen had a successful career as a businessman, but never gave up playing music. At one point he and his parents built a warehouse for business purposes. Syversen added a music studio on the top floor and began arranging and producing records for other artists in his spare time. By renting out part of the building, he made enough income so that he was able to begin concentrating on music fulltime. Syversen started composing his own music for meditation purposes and for a doctor who specializes in patients with pain problems. "I recorded some of my own music which I sent to the Fonix Musik record company in Denmark and they accepted it for release." Soon Syversen started his own record company. Now Syversen has a catalog of successful recordings such as Piano Poems, Peaceful Journey, Gentle Moments, Inner Balance, Garden of Visions, Whispers of Assisi and Voices from Heaven (with healing-vocalist Runar Halonen). Syversen also has performed many concerts throughout Scandinavia and in the USA.
"When composing," Syversen explains, "I use both my improvisational skills as a jazz pianist and my understanding about how music affects our mental and physical health. We often live with a lot of stress that includes appointments on our agendas as well as expectations from ourselves and others. I realized that there is a big demand for music that can relax the listeners both mentally and physically, so I keep that in mind as I choose melodies and create arrangements. I also want the music to be good for deep relaxation, meditation, sharp concentration or improved sleep. I always try to make music that is enjoyable to listen to but that also can be used for sound healing or in conjunction with other holistic therapies including massage, spa treatments or aromatherapy. To accomplish this, I just try to make the most beautiful and relaxing music that I can."
---
Discount restaurant coupon codes
Dining coupons 60% off or more! Restaurant.com has a national directory of more than 18,000 restaurants. Search by state, city, neighborhood, zip code and cuisine type to find the perfect restaurant and gift certificates for savings in hundreds of cities across the US. Every week, Restaurant.com has a special dining promotional code for further discounts on each gift certificates. Save on Breakfast, Lunch and Dinner at Restaurant.com
Groupon coupons online
Groupon features a daily deal on the best stuff to do, see, eat, and buy in a variety of cities across the United States and has been recently featured on the Today Show, Good Morning America, and named the #1 Hottest Website for 2010 by Fox Business News! A deal a day great things to do, eat, see, & buy in your area. Shop Groupon.com today!